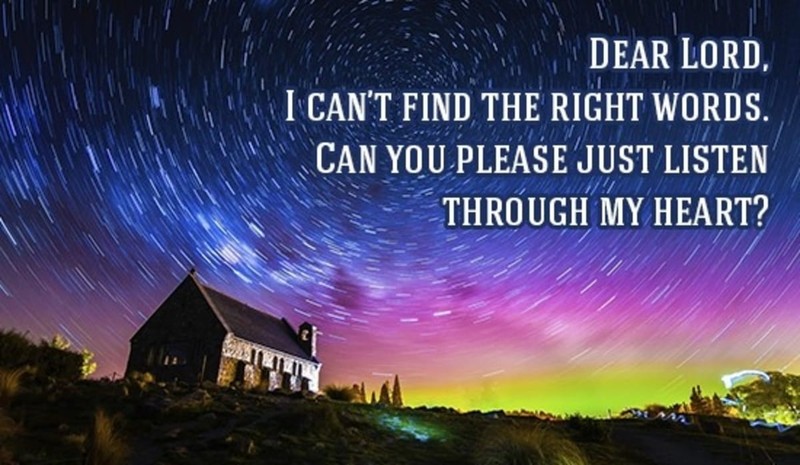 …for You have ears to hear and eyes to see…tarry with us just for a little while…
Welcome to Part 2 of the continuation of last week's blog with the same title. You are invited to review Part 1 prior to embarking on Part 2. Just scroll down this page until you see last week's post.
Also, please consider the contents of Part 2 only as an example dialogue in prayer for you to lift up to the Almighty when you devote deliberate solemn time in meditation.
Most holy and Everlasting Father; the Father of Abraham, Isaac and Jacob:  The God who has ears to hear and eyes to see...Please hear our prayer this evening.

For these are troubling times, My Lord, and the world needs Your guidance, Your help and Your strength.  We are asking that You look down on us as a people...as a nation...as a world in chaos and have mercy on us.

We are pleading that You remember the cries of a destitute flock of believers and accept our offerings of repentance.  Oh, Lord, our God, please grant to us according to our hearts desires and within Your will and Your ways and fulfill all our needs.  Within Your DNA and strength we will forever raise our banners high to give You all the praise, all the honor and all the glory in Christ Jesus' Name.

We beseech You, therefore Heavenly Father, to grant us Your peace, Your tenacity, Your true grit, Your steadfast determination and faithfulness by which abilities we will become more than conquers.  For we are weak and You are strong.

So, Dear Lion of Judah, there is no doubt that You can save to the utmost...and save You will.  Forgive us and hear our prayers and become our Strong Deliverer and save Your children!

All of our supplications this day have been directed upwards towards heaven...towards the All-powerful God of our strength.  Forever, Lord, may Your mighty right hand reach out towards our enemies and render them discombobulated.

We stand in unison on these requests; bound together in love, determination, steadfastness and harmony.  Being ever so careful to give You our praise and not to put our trust in chariots of fire, or swift horses, or human might.  But remembering Your Name, Lord Jesus.  The precious Name unto which every knee will bow and every tongue will confess.  The matchless Name of Jesus.  The Name that is able to cause our enemies to stumble and fall.

The Name that is able to raise up all those who call upon it!  JESUS!  Hallelujah to the Name of JEUS!!

SAVE, OF LORD.  That is our warrior cry.   Send down Your Holy Spirit and Waring Angels among us so that they may orchestrate Your commands and will in this sweet hour of prayer and praise.

This is our petition unto Thee, this day.  In the Precious Name of Jesus Christ, we pray...AMEN AND AMEN
And I/we don't mind waiting, My Lord, on Your answers.
(Please just click the 'red' recording time below to be highly blessed in a mantra-style meditation hymn.
5:54 Juanita Bynum -I Don't Mind Waiting
Scripture Lesson: "Since we have these promises, dear friends, let us purify ourselves from everything that contaminates body and spirit, perfecting holiness out of reverence for God." 2 Corinthians 7:1
Click http://www.tgifmasterminds.com every Friday for a new post from the Master's servant manager…ME!