Did you know, my friends, that intended evil deeds can eventually become intended good deeds in God's hands?
Who knew?
Certainly not the people in New York or any other American city on that horrific Tuesday morning, September 11, 2001. For as you know, on an annually bases, every September 11, we commiserate this attack on the United States of America, which was carried out by a militant Islamist group known as al-Qaeda. A series of four coordinated attacks were planned, but one failed.
This particular year, 2021, should be especially notable for Christians who like to equate such memorial events to biblical prophesies and related scriptures. For we are reminded in Hebrews 13:14 (NIV) "For here we do not have an enduring city, but we are looking for the city that is to come."
Another biblical comparison to the timing of this event that we are celebrating during 2021 are the events that occurred in Genesis 37:1-36. There we find the tragic events around Joseph being sold into slavery by his own brothers. Just like the events of 9/11, this incident, too, was meant for evil, but God meant it for good.
"You intended to harm me, but God intended it for good to accomplish what is now being done, the saving of many lives." Genesis 50:20
Joseph's brothers thereafter had to live their lives in fear filled with lies and deceptions. However, Joseph's life found fulfillment and rewards and eventually his life flourished in the midst of this tragedy with only a few exceptions. For 20 years later after being abandant by his brothers, they had to come to him in Egypt for judgement.
Just how did Joseph flourish in the midst of tragedy imposed by his brothers? We don't have to speculate. Some 20 years later the roles were reversed. Joseph was now the overseer of Pharaoh's Egypt. Joseph was the strong one and his brothers the weak ones. They came to him in dread for their survival. They feared he would settle the score and throw them into a pit of his own making. But Joseph didn't. And in his explanation we find solace in his inspirational forgiveness statement quoted in Genesis 50:20.
This year, 2021, marks 20 years since that dreadful day when America lost so many lives and uprooted so many families and generations to come. Let us remember to keep the faith and to hold on to God's unchanging hand and give place for the words in Hebrews 13:14. For every true Christian should be looking forward to that blessed city not made by hands.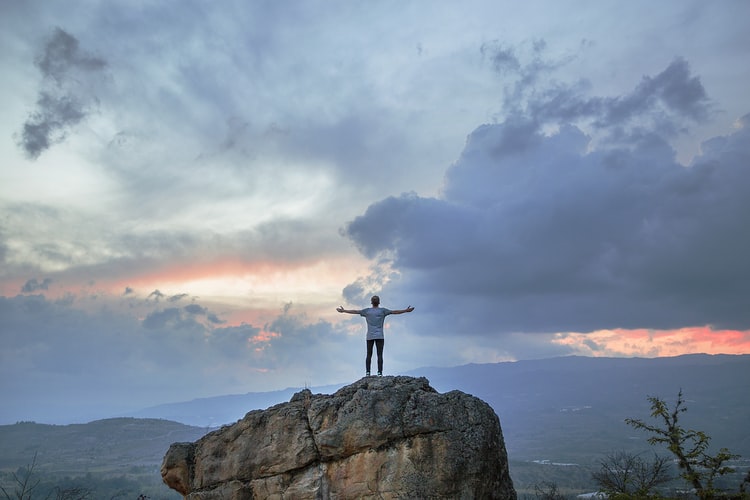 Scripture Lesson: "Fear not, for I am with you; be not dismayed, for I am your God; I will strengthen you, I will help you, I will uphold you with my righteous right hand." Isaiah 41:10
Click http://www.tgifmasterminds.wordpress.com every Friday for a new post from The Master's servant manager…Me!