On Sunday, October 18, 2020, at 10:00 a.m., my church did a new thing on Matlock Road in Arlington, Texas. In order to sow seeds of brotherly love, compassion, inclusiveness, conquerors, celebration and hope, the pastor and his creative staff organized an innovative way to continue congregational worship services on the church's parking lot. And our Special Guest was God Himself! Our ROCK in a weary land!
Our pastor followed all the safety measures ascribed by city, county and state rules regarding Covid-19, including social distancing. As you can see by the picture below, the instructions to church goers were to leave one parking space between each car. We could either remain in our cars (masked) for the entire service or bring lawn chairs and setup in the empty parking space to the right of each car.
This form of worship on a Sunday morning was a first time experience, and I must confess it was certainly a highly blessed and sorely appreciated experience of fellowshipping in the Lord. Although instructions to participants also included not to engage in hugging, giving elbow-bumps, high-fives, removing your mask to shout out, or anything like that, everyone in attendance was allowed to see God's glorious smile every time the sun made its appearance from behind a fluffy white cumulus cloud.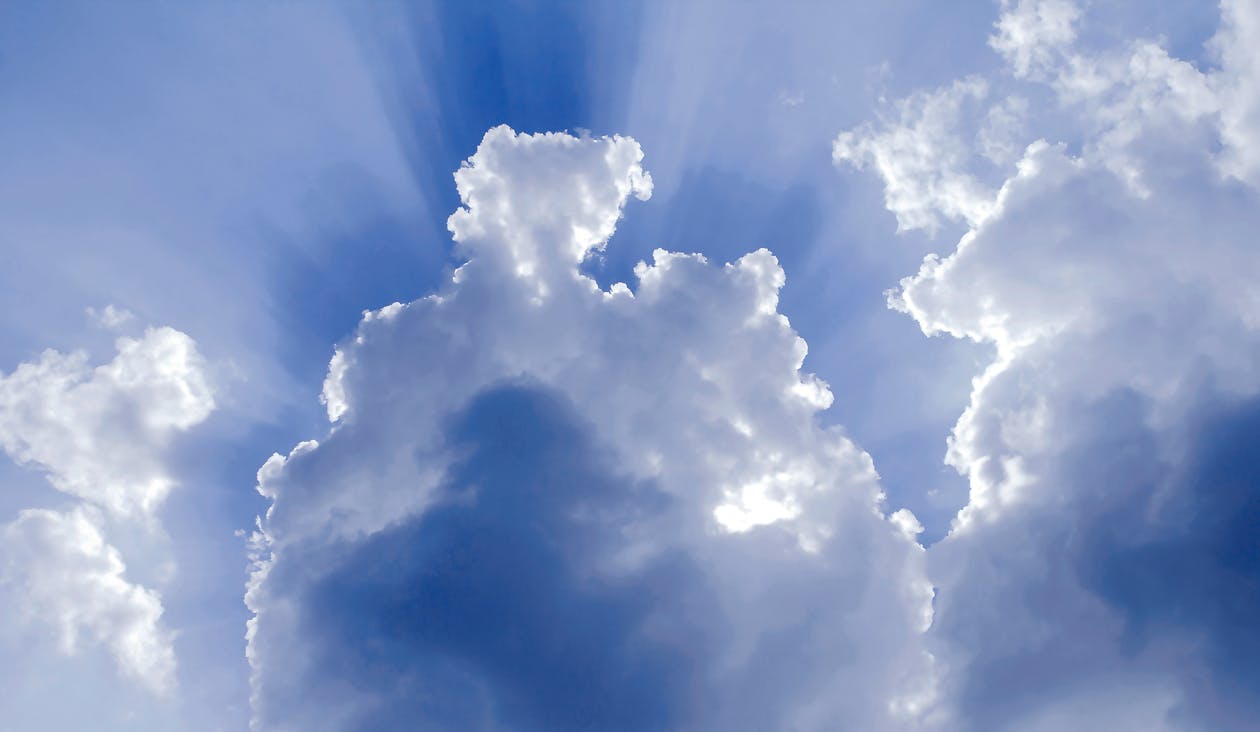 Yes, God smiled on a "Rock" concert of Praise!
Several times I could hear car horns beeping in adulation as the 'drive-by' automobile occupants interrupted the worship singers or the pastor or MC announcers as they brought forth songs, preaching and invitations of welcome and thanksgiving.  I should also note that we celebrated the 37th Anniversary of our church at the same time of this regular hour of worship. And I believe the surrounding households and businesses were also blessed from the overflow of praising.
Worthwhile benefits ascribed to experimenting outside the box:
This 1950s drive-in 'throw-back' — and maybe the future of religious practices — method of worship service allows car occupants to privately comment and or briefly explain any biblical passages that might aide novice passengers. I read in a newspaper article where a young dating couple in Arkansas who attended a drive-in church service are now heaven-bound thanks to the mother of the young man who invited them to accompany her to church. Perhaps by accelerating this form of ministry, there is a possibility that it could bring hundreds of new believers into the fold of discipleship for the Lord.
There is no doubt that the Coronavirus has caused many businesses, schools and places of worship to alter their normal way of doing business. But I believe that in addition to the Lord trying to get our attention and to tell us something, He also wants us to be more thoughtful of our responsibility to care for our fellowman. Have you noticed that it is not just here in America that there is civil unrest? Several other nations world-wide are experiencing it, too. Social media, commerce, employment, politics and technology are just a few societal areas that are going through drastic changes. Change is good…but in all thy getting, get an understanding (Prov. 4:7b).
In our quiet time, let us converse and consult the Holy Spirit through prayer concerning our actions in responding to our obligation of discipling others. It is obvious that all houses of worship need to revamp their outreach programs. (What's good for the goose might be good for the gander.) Let's continue to bombard heaven through holy conversation and be vigilant to respond accordingly.
My personal experience derived from this religious practice:
I invited nine residents from my apartment complex where I live to accompany me to my church's first parking lot church service. Three accepted my invitation. I prepared a lite lunch and furnished lawn chairs. What a hallelujah good time they all had in the Lord. They all expressed their desire to have an opportunity to join me again. When my guests returned home and shared their experience with others, one person who did not attend approached me and gave me an offering to forward to my church. That encounter also gave me an opportunity to witness to her.
Scripture Reference: And a MAN shall be as an hiding place from the wind, and a covert from the tempest; as rivers of water in a dry place, as the shadow of a great rock in a weary land. And the eyes of them that see shall not be dim, and the ears of them that hear shall hearken. Isaiah 32:2-3 KJV
Click http://www.tgifmasterminds.com every Friday for a new post from the Master's servant manager…ME!