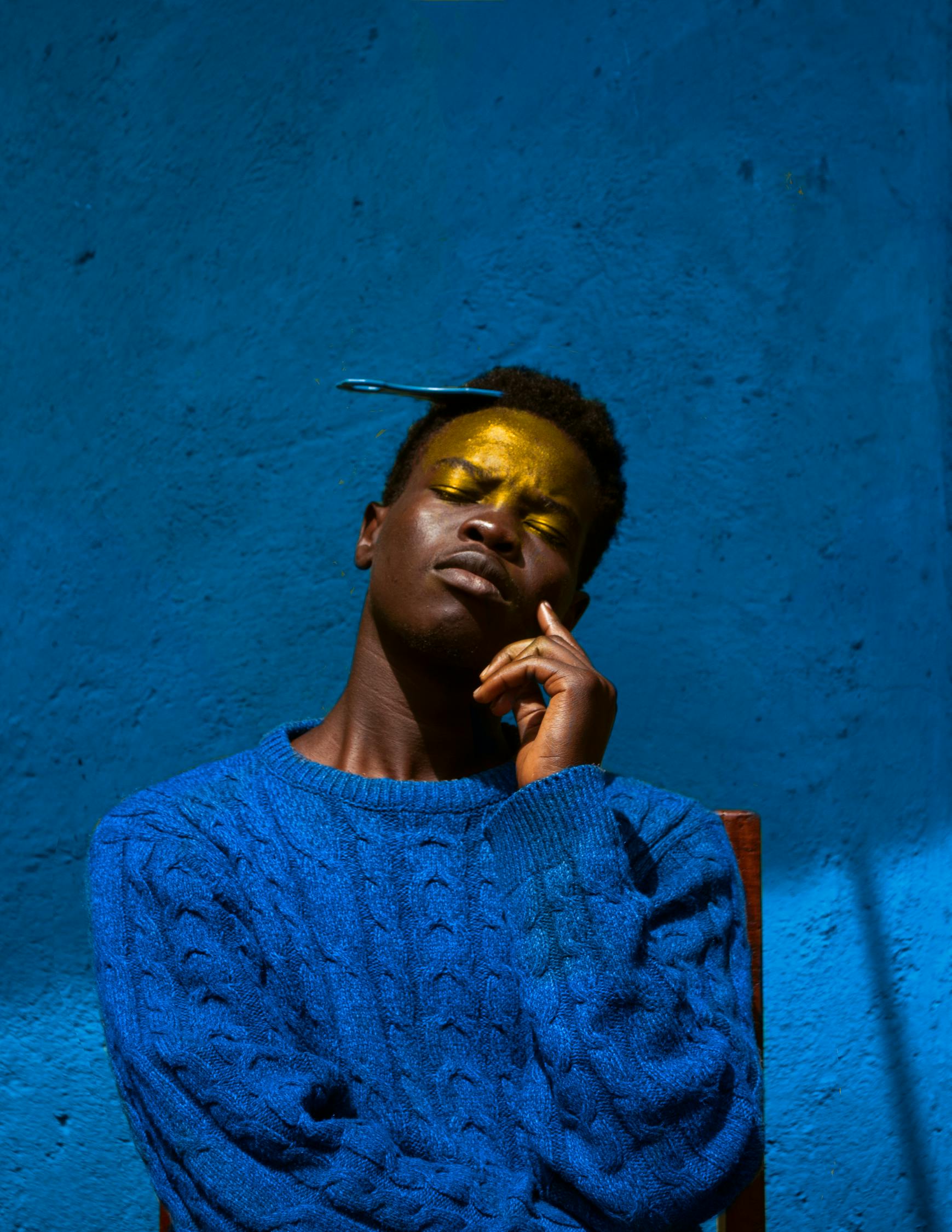 A few days ago, I read a very interesting blog post on WordPress entitled "Growth".  It was written by a young writer named Yanna Kami who lives in Engh, Nigeria.  The theme is about the struggling growth of a little wildflower just outside of Kami's front door.  Kami skillfully develops the moral of the story by equating it to humankind's life…highlighting the determination of that little flower's will to survive, in spite of nature's dilemmas.  And it is that 'determination' aspect that I want to present in my blog for this week.
When Kami first spotted that little beautiful yellow sprig of a flower, she was ecstatic. It was a mystery to her as to how that seed had survived just outside of her front door in the first place. For that area was highly trafficked. Nevertheless, she was anxiously awaiting for that single sprout to mature into its full beautiful specimen. But a few days later, Kami's hopes were dashed. A torrential down pour beat out and drowned that little flower. The struggling plant was on the road to the 'splendid garden in the sky'. (Please click the website below to read the moral of Kami's blog.)*
My personal reflection on Kami's storyline:
The biblical comparison of that struggling little flower with humanities' life struggles caused me to pray and inquire of the Lord, to reveal to me a deeper meaning of the comparison. And in a few words, the Holy Spirit opened my eyes and caused my understanding and conscientiousness to become enlightened.
A person's spiritual growth is not automatic. Various storms and turbulences in life can cause a person to shut down…to actually quit the race called spiritual development/growth. Yes, we all start out at the gate looking fit and in perfect shape, but the least little interventions can cause you to throw in the towel and to surrender. Therefore, you never cross the finish line of spiritual maturity and therefore remain a babe on milk and graham crackers. While at the same time, leaving Jesus Christ at the finish line holding your crown which He has to put back into His sack of blessings. Without your determination to succeed, (your skin in the game), you will never transform into an all-star athlete.
My personal example of spiritual growth:
When I decided to become a serious bible study student as a young adult, I can remember attending a class on how to memorize scripture offered at a church conference. The attendees were handed a perforated cardboard sheet with various scripture verses written on it. We were told to take our scissors and cut along the perforated lines and to separate the cards and put them in a neat stack. Next we were instructed on how to use the verses each day until all scriptures had been memorized. The instructor said, if you faithfully follow my instructions, you will be able to memorize and recite all the scriptures at the end of this exercise. Here are the instructions (the seeds for the planter…you) of how to grow your garden in the Lord. The exercise below was to be repeated each day with a new scripture. How foolish I thought. But guess what! IT WORKED!!!
1. On Day One read out loud the first scripture and several additional times each day. Perform the essence of each scripture several times during the day on behalf of others.
2. Early on Day Two recite from memory Day One's scripture. Next visualize a Mercedes Bens parked in your driveway. Place Day One's scripture in the driver's seat. Continue on Day Two by selecting a new scripture and repeat the exercise of Day One.
3. Early on Day Three recite from memory the scripture you memorized for Day two. Check the front driver's seat to see if the scripture for Day One is still in the driver's seat. Recite from memory Day One's scripture. Place Day Two's scripture in the front passenger's seat, next to Day One.
Recite out loud both scriptures for Day One and Day Two. Select a new scripture for Day Three. Begin the routine for Day Three as you have done for Days One and Two.
4. Continue this routine until all scriptures have been read aloud, performed in action to others; placed in seats next to each other in the Mercedes Bens and recited out loud as you shut the car door.
5. When the inside of the car is full, start placing the scriptures on the hood, roof, fenders, tires, etc., until the car is loaded down with God's holy word. And guess what? You will discover that from memory, and from the position of each scripture, you can miraculously recite ALL the Mercedes Bens' inhabitants. Your acumen in memory will have grown in Christ by making a decision to plant His word (seed) in your heart.

1:43youtube.com/watch?v=7IBpCv1X8zw(opens in a new tab)
1:30 MINUTE VIDEO SONG – "THY WORD HAVE I HIDDEN IN MY HEART"
I discovered that the instructor's methods were not foolish…but my doubting and lack of innovative thinking and determination were what was foolishness.  "Father forgive me, for I knew not what I had spoken."  Obviously, at that time in my life, I really didn't want to grow.  I had not decided to grow.  Nor did I want to make a concerted effort to grow.  I did not understand that discipleship, which is the process of becoming like Christ, always begins with a decision.
(*) NOTE: To review Yanna Kami's Blog, click here: Growth
Scripture Lesson: "I have hidden your word in my heart
that I might not sin against you." Psalms 119:11
Click http://www.tgifmasterminds.com every Friday for a new post from the Master's servant manager…ME!