I'm not kidding. It's right there in the Scriptures. Don't be afraid. God is not a Bogie Man or an alien from outer space. God is Love and he definitely wants to have a little talk with us. From the very beginning, God had a lot of astonishing things to tell us…concerning his creation and his personage, and also especially about his Son. But most of all, God just wanted to talk and visit a while in your sanctuary and to find out "Whaz'zzz up, my brothers and my sisters!"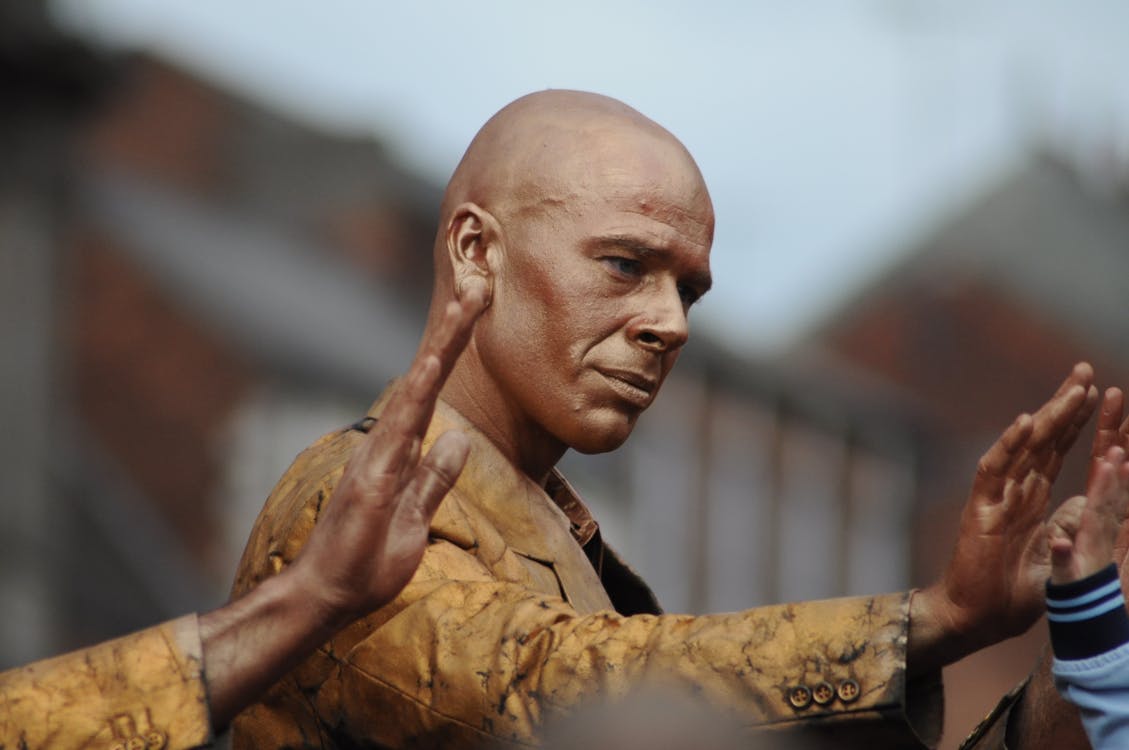 Besides this blessed invitation being written in the Holy Scriptures, and also extended to everyone in our hearts, His desire is to give to all of us a 'high 5'. How do I know this? because whenever you find yourself faced with a conundrum or a situation where there is absolutely no clear solution of what is right or wrong, did you know that you subconsciously wish you could turn to someone who is more astute than yourself.
Jesus Christ whispers in your ear…I AM the answer! I AM that Someone! Come, let's have a little talk.
I'm not saying you recognized that still small whisper in your physic as the voice of the Holy Spirit, but that does not change things. Allow me to provide you with two scriptures that attest to my words, followed by a personal example of excluding the One who knows all.
Humble yourselves, therefore, under God's mighty hand, that he may lift you up in due time. Cast all your cares on him because he cares for you. I Peter 5:6-7
If any of you lack wisdom, let him ask of God, that giveth to all men liberally, and upbraideth not (without criticizing) ; and it shall be given him. James 1:5
God questioned my judgement…
Earlier this year, around the beginning of Covid-19, I put a rental property I owned on the market 'For Sale'. Little did I realize the dramatic effects this pandemic would have on our society, health, financial livelihood, businesses, educational pursuits or our social encounters. Although I received thousands of electronic views on real estate websites, after six months of having the condo on the market, I had not received any bonafide offers from buyers.
I forgot to mentioned, just before listing my unit, I was no longer accepting renters and had invested quite a large sum of money in remodeling and upgrading the unit. Now it is six months later, and with nothing but expenses accruing on the apartment, and the fear of uncertainty surrounding the duration of the virus pandemic, I decided to pull my investment property off the market.
Then I turned 'again' to the Lord…
'Wait, what did you say? Were you talking to Me? I don't remember you asking Me anything about putting your house on the market! Maybe you thought by merely explaining to Me what you had already intended to do was a conversation. Excuse me, I beg the difference.
Oh, boy, I did it again, my bad….sorry, my Lord!
Epilogue:
Many Christians misinterpret God's offering of help in times of decision making and find themselves in a heap of trouble and financial ruin. But we should not allow our short-comings to hinder us from repenting and returning to the only One who can bring us out of despair. I know, because after I came to myself I asked for forgiveness and gave the Lord permission to order my steps. And guess what! He did!
God placed it upon my heart to investigate the possibility of turning my property into an AirBnB for visiting nurses and doctors that He would send to my area to assist the medical providers caring for those afflicted with Covid-19 in hospitals, nursing homes and prisons. Since acting on this divine assignment, I cannot tell you how many doors have been opened to facilitate this project and to bring it to fruition.
Now that I have ask His advise for the property's use, He has opened a new venture entirely for me…Now that I am seeking His guidance, He is allowing me to find the right organizations and expertise I need to complete the good work He intends to use to help others…Now that I hear His knock on my door, I am hurrying to let Him in and to have a meaningful, blessed and rewarding conversation.
GOD IS GOOD…ALL THE TIME! Matthew 7:7