WWJD………….What would Jesus Do?
As I have grown and matured in my walk with the Lord, Jesus Christ, I have often been alluded to as a 'church leader'.  I suppose this 'title' was given to me because of my love to volunteer my services in a number of church activities/needs such as assistance with financial difficulties, ideas in entertainment/program productions, ability to conduct and teach bible study groups of all ages and genders, lending my professional expertise on church building committees, and consoling and providing hospitality care for the needy of our flock and community.
But whatever talents/services in the church I was providing it was because of my love for God and for his people…not at all for my own glory, fame or fortune.  Never the less, I went to God in prayer and asked him to 'tone down' my character persona which some church leaders and administrators were conceiving as 'larger than life'.  Or maybe even a bit 'showy'.
As I prayed while on my knees about this wrongfully applied title, one of my grandmother's ole hymns kept resounding in my spirit.   "Humble me…humble me my Lord.  Humble me…humble me and let me do Thy will."
It was during one of these times of meditation that Jesus conversed with me and said:  "My child, as long as you continue to allow Me to be your example, you have nothing to worry about or nothing to be anxious about. Don't you know that there's no greater enemy of happiness than to worry. Worrying in and of itself causes a person to expect the worst."  Then He brought to my remembrance "The Law of E. F. Hutton".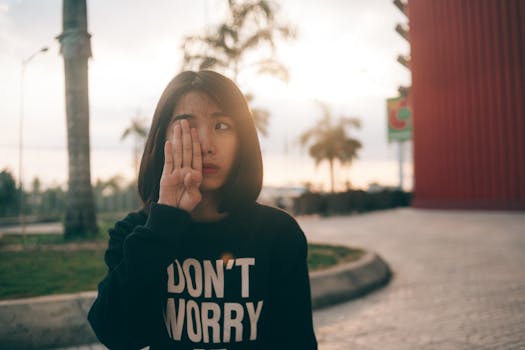 Don't Worry…See No Evil…Be Happy In The Service Of The Lord!
E. F. Hutton was a Wall Street Company that wanted to position itself as having the last word in the financial community. It was the largest brokerage firm in the USA during 1970s and 1980s. They concocted a clever advertisement showing two businessmen discussing financial matters over a meal in a crowded restaurant.  During their discussion, one of the men mentions a tip his broker had given him concerning financial matters, and finally the other man chimes in and declares; "Well, my broker is E. F. Hutton, and E. F. Hutton says…"  At that moment in the scene, every restaurant patron stops dining, leans in the direction of the two men and with uplifted heads freeze in an eavesdropping position.  Of course, what the company is hoping  that the viewer takes away from this advertisement is that when E. F. Hutton speaks, people listen.
Well, evidently not enough people listened because for some time now, E. F. Hutton has been out of business.  They bit the dust after being convicted of using fraudulent security practices.  All those who once listened to them have scattered to other brokerage firms.  They had the last word alright.  It was "Goodbye".  Only God is Good and he alone has the last word!
The use of my Example is far better.  Unlike E. F. Hutton, Jesus Christ, though dead in the flesh is made alive in the Spirit and thus capable to speak to those persons who lived in the past, in the present, in the future and to those yet to be born.  This Holy and Righteous Man was also blessed to have the capability to speak to inanimate objects and they listened, too.  Who wouldn't adhere to someone with so much power and authority.  Yes, when Jesus Christ speaks, people listen.  And He has given me this assurance that I am covered by His stripes.
Numerous circumstances abound (otherwise known as teachable moments) in the Scriptures concerning our Lord's oratorical engagements.  In many of those incidents you find the persons querying Jesus while on their knees.  The Syro-Phoenician woman of Mark 7:26 was in that posture when she approached Jesus.   In spite of His disciples she asked Him for a word that would cleanse her daughter's body of the horrific demons that possessed her.  In that same chapter Jairus, a ruler of the synagogue, another one who came on bended knee, begged Jesus to come to his home and speak a word over his daughter who lay at the point of death.  Scripture also tells us that Jesus spoke to fig trees, raging storms, tidal waves, fish in the sea, birds in the air, issues of blood, mountains and lunch boxes!
John Maxwell, a noted best selling author of leadership books, a pastor and public speaker says that once you learn the Law of E. F. Hutton you will never have any trouble figuring out who the real honest leaders are.  He goes on to say don't listen to the claims of the person professing to be the leader.  Instead, just watch the reactions of the people around him who he/she is leading.  In Jesus' case, crowds flocked to follow Him.  The Sanhedrin wanted to know by what authority did this "E. F. Hutton" speak.  To their chagrin they begin to realize that they had lost their leadership status to a tall stern figure dressed in a similar long white belted tunic with a tasseled prayer shawl draped over his head.  A person with 'out of this world' authority!
What I learned from my having a 'little talk' with Jesus about my problem was this:  If you believe you have been given the distinct title of E. F. Hutton let's examine the real picture.  Would others classify you as an honest and sincere person who studies to show him/herself approved and well versed in the topic of discussion?  Do you walk the walk as well as talk the talk?  Do you nurture others and help build their confidence and stimulate their growth?  What about your faith walk and your ability to let go and let God?  Do you share your life's experiences or do you lead in the abstract?  What about your prayer life?  And do we dare mention fasting?  Jesus did all these things because He knew that by exercising self discipline He could better focus on the resources that are available in our God. So my advice to you is 'take a knee' and then take a stand for Him!
Something else to point out when learning the Law of E. F. Hutton is that it is a generous law.  Mr. Maxwell says that when you are starting in a new leadership position and you're not recognized as the leader yet, don't let that bother you.  The real test of leadership is not where you start out.  It is where you end up.  Jesus dealt with that subject over 2000 years ago.  (And just look where He has ended up.  He LIVES to this day and forever more.)
In Mark 9:38-49 it basically says that the disciples found persons outside their inner circle acting in a leadership capacity expounding the very beliefs that Jesus Christ was preaching.  Therefore, and unwisely, the disciples forbade them to speak.  Jesus said forbade them not…for he who is not against us, is on our side.  But whoever causes one of these little ones…to stumble it would be better for him if a millstone were hung around his neck, and he was thrown into the sea.  Pretty good advice, don't you think?
So in closing, I say to the lay persons in the church, the willing-workers, the philanthropists, the dreamers, the unsung heroes and all the 'average' citizens of the Kingdom; as sojourners of the Cross, you are the right and left hands of the 'Good News' and it behooves you to become the best 'leaders' of your profession of faith that you can be in Christ Jesus.  Begin by establishing a track record.  It wont be long before you will be able to show signs of past successes.  People will believe in you and what you have to say because you deliver.  Unlike the company, E. F. Hutton (now debunked), you will be like the Master Teacher and Eternal Leader of all times,  Jesus Christ, the Son of the Living God! Amen and thank You Jesus for trusting us.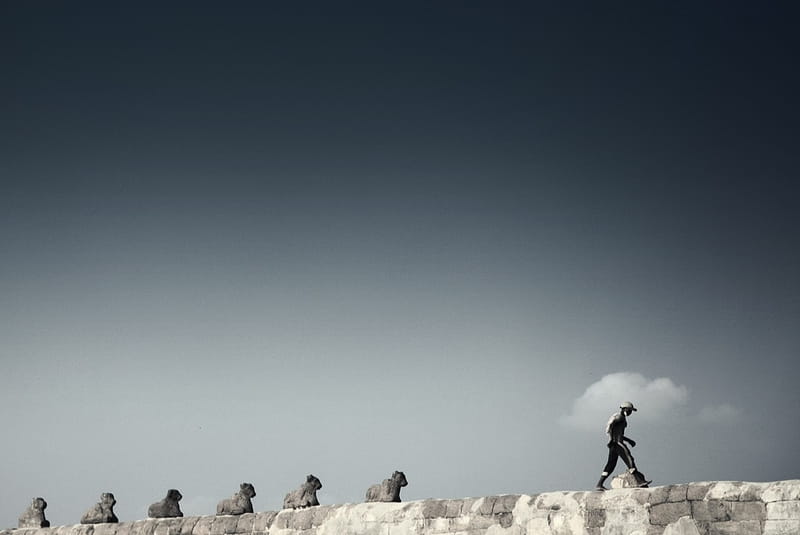 Scripture Lessons:  Let us not become weary in doing good, for at the proper time we will reap a harvest if we do not give up.  Galatians 6:9
Remember your leaders, who spoke the word of God to you.  Consider the outcome of their way of life and imitate their faith.  Hebrews 13:7
Click http://www.tgifmasterminds.com every Friday for a new post from the Master's servant manager…ME!