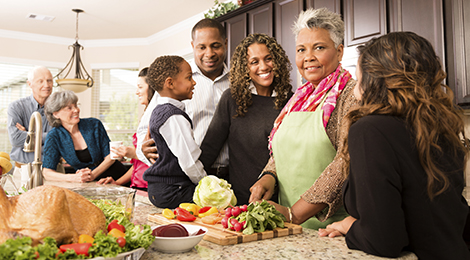 Just look at that family gathering in the picture above. How happy and content they all look. I wonder if they know that was God's plan from the very beginning; the making of happy families! I wonder if the father figure of this household knows just how important his role is in nurturing his god-given responsibilities. Below is a list (especially for fathers and heads of households) of 10 Lines on Importance of Family: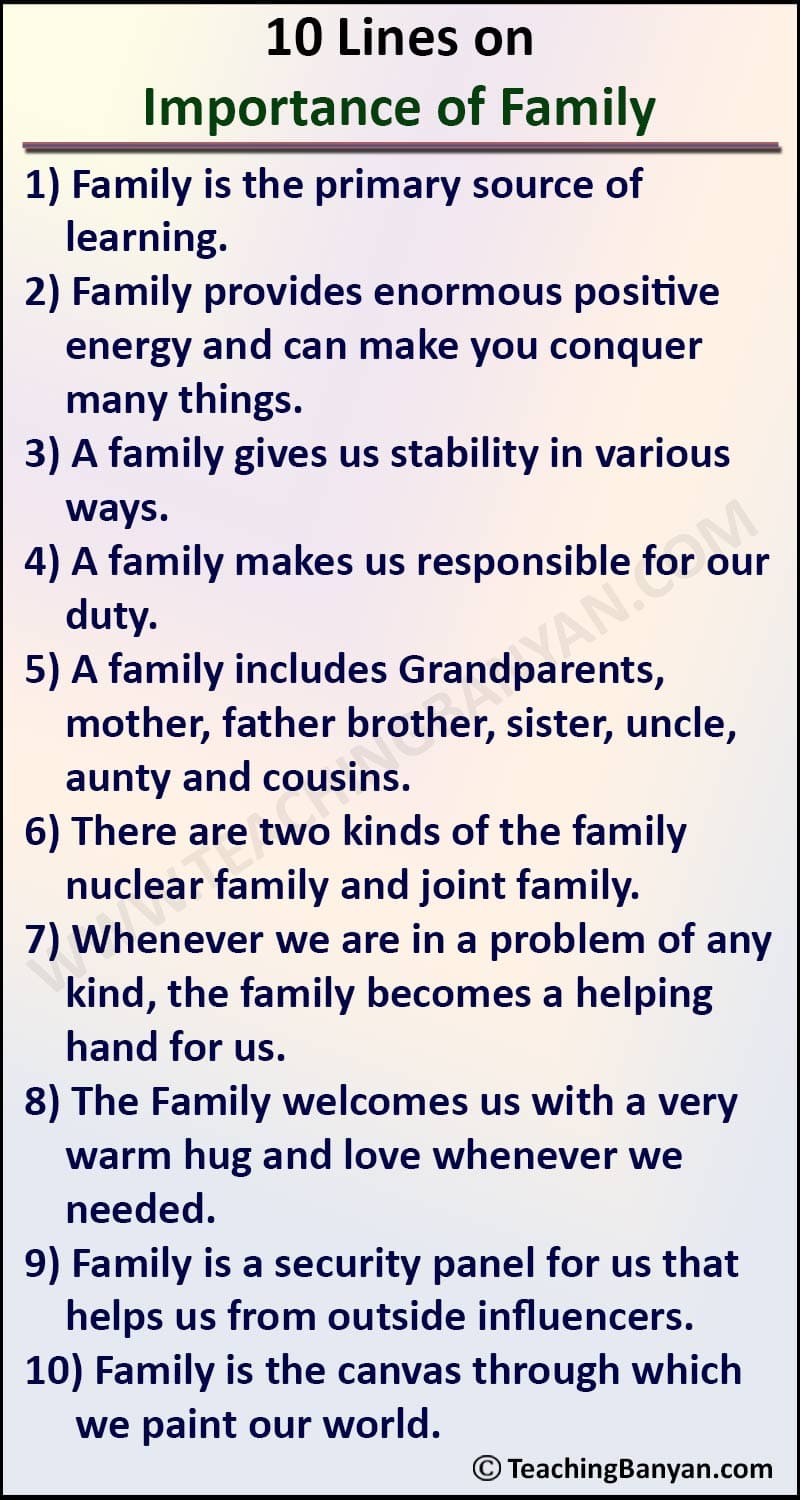 Have you noticed that as generations come and go, people have less and less time to nurture family relationships. People are just too busy doing other things rather than to shoulder their responsibilities in raising up a child in the way he/she should go, so that when they are old they will not depart from their teaching. (Paraphrased from Proverbs 22:6)
A Personal Testimony…
Along with my mom and dad, there were 5 children in my family. As I recall my childhood experiences with my siblings, our dad used to play word-games with us very subtly: For example, when dad came home from work, he would gather up us kids and asked us a question. "What do you call cheese that's not yours? Come on, answer me. Who ever answers the question right gets a quarter." No answer. Complete silence. "Nacho cheese!" dad would say in his deep ethnic dialect. Then dad would belt out a great big laugh and gather us all under his massive arms. Honestly, we didn't know whether to laugh or cry because dad slipped the quarter back in his pocket. But one thing we did know for sure…we felt secured and safe and we loved him all the more.
Fast forward…
There have also been times in my adult life that I had wished I could have telephoned my father to hear one of his word-games just to cheer me up. But he went home to glory at the early age of 49 years old. I needed him to help me fight my surmountable battles. Oh, yes, our mom was still with us, but she needed dad's wisdom, strength, common sense and caring personality more than we did. For you know what they say about mothers; she is only as happy as the unhappiest member of her clan. In fact, dad's own 7 brothers and sisters also missed him more than ever. I remember my aunts and uncles all, scheduled an appointment with their private physicians for a health check up very soon after dad's early death.
My earthly father made sure that his family cultivated a solid relationship with the Lord. Only one of my siblings have strayed in their walk, and one other is desperately searching for answers about a loss of a child. But family prayers are being sent up on their behalves. Why? Because we know God is able to overcome all our doubts and fears.
My prayer for you…
My dad was a trail blazer who left us a family legacy that we were to always depend on our Lord and Savior, Christ Jesus, because He would carry us through. So my prayer for you is this: Heavenly Father, I thank You very much for having placed me into a family of believers. I also trust that You, in Your wisdom, showed kindness and compassion for all those who may have suffered hurt, harm and danger and had to subjugate their birth family for an adopt one. Help us all to spend more time with the families you have placed us in and please, My Lord, reassure us each and every day of Your love and peace. Amen.
Scripture Lesson: "But as for me and my house, we will serve the Lord." Joshua 24:15
Click http://www.tgifmasterminds.com every Friday for a new post from The Master's servant manager…Me!