Have you ever been elevated to a position of leadership when your audience or subjects were composed of persons older than yourself, who were far wealthier, accomplished, prestigious or deserving of that same position? Were you made to feel intimidated because of this? Did it effect your leadership ability and cause you to treat certain people differently than others? Such as categorizing people into groups and effecting your judgement of others impartially? Or being reluctant to institute certain directives that could further the positive accomplishments of your assigned duties?
Be honest! Face the music! Admit your frustrations!
Why? Because if you make a concerted effort to bring your burdens and cares to the Lord Jesus Christ and leave them there, He has the power to deliver comfort, wisdom, reassurance and peace to your soul. There are so many biblical scriptures recorded on this subject in the New Testament that can be used as your guide, if you will just avail yourself to them. Following is a verse that mostly reveals this truth:
1 Peter 1:17 "And remember that your heavenly Father to whom you pray has no favorites when he judges. He will judge you with perfect justice for everything you do; so, act in reverent fear of him from now on until you get to heaven."
Not everybody lives by that verse.
Let's review the godly requirements listed above in order to receive this confidence. First, you must be in active communication with the Father through practicing a regular prayer life. Second, you must trust the Father's judgement. And third, you must carry out your acts of duty knowing that you, too, will be judged on how you impart them.
True story…
There was a time in my life when I found myself in a precarious position that fostered envy and strife. Back in the day of deep segregation towards minorities, and when I had just graduated from high school and had finished an additional two-year secretarial course, I was hired as a clerk/typist at the General Motors car division headquarters building in Detroit, Michigan. At that time, my typing skills were 90 wpm, and my Greg shorthand skills were 140 wpm. My supervisors in the typing pool, acknowledged my sharp and fast skill abilities and often 'loaned/assigned' me out to other departments whenever they needed extra help; but never allowed me to be considered for promotion to a higher paying clerical position mainly because of my race.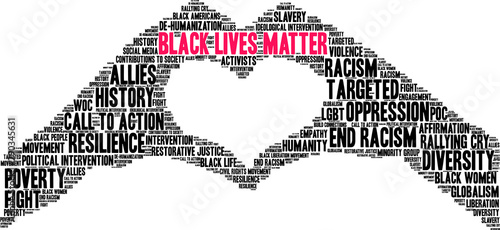 Usually, a clerk/typist/stenographer with half of my skill abilities was promoted out of the typing pool in less than 24 months of being hired to a higher paying position in the company. But my superiors detained me for more than six years in the typing pool for no other reason than the color of my skin.
Finally, due to outside political pressures, and the good insight of a godly human relations department manager at GM, I was promoted out of the typing pool and assigned to work as secretary to a junior executive of General Motors. As it turned out, I worked in an open office area with 3 other secretaries who clerked for their own executive. However, the other secretaries disallowed me to interact with them and did not share the norms of their inner circle office environment with me. Nevertheless, because the executive I clerked for was the senior executive among the other 3 executives, my boss set the standards for office protocol, assignments and office clerical duties. Guess what…that made me the distributor of those duties.
You can imagine how my assignment responsibilities were received by the other 3 secretaries in the open office area. When the secretaries did not perform their work that I re-assigned to them to do that would benefit their bosses, the girls lied and said I never gave them their assignments or that I was incompetent in my directions or even challenged my authority to engage them. Eventually, I was called into my bosses' office and reprimanded. He told me if I could not perform my duties in supervising the other people, he would have to get somebody else to do my job who could.
Now, what my boss did not know about me was that I was a praying sistah! My prayers had finally lifted me out of the original typing pool where I had languished for six years and elevated me to my current position as secretary to a junior executive. And if he thought that I had lost trust in my Savior's judgement and had become weak and timid in executing my authority, he was badly mistaken. Before leaving his office, I had assured him I had a plan that would produce positive results in a matter of weeks as to how the otter offices would perform in a positive and productive manner that he would be proud of.
Well, for weeks thereafter, I emerged myself in reading 1st and 2nd Timothy and found encouragement in the words of wisdom Paul imparted to young Timothy. I prayed and asked God to empower me like he did Timothy. God reminded me that there is great gain in performing my duties with godliness and in contentment, for we brought nothing into the world, and we cannot take anything out of the world. So, you, young woman of God, just know that I am a lifter of heads, and just as I lifted you out of your earlier predicament six years ago, I can do it again. Have faith, walk upright, and wait on the Lord.
Honestly, within one week after I continually prayed that prayer and waited on God, the Holy Spirit entered the work force and softened the hearts of those other people in the office and they overcame their opposition to me and in due time, all went well. I never held their prior conducts against them nor showed impartiality. When my boss and the other executives openly complimented me on my office skills and expertise, I received them gracefully and without braggadocio. Those early employment years were rough, but with the Lord's help and presence, I made it through. God reassured me that he was no respecter of persons, nor did he have favorites. Thank you God for being a heart fixer and a mind regulator!
My prayer for you: "Dear Lord, thank you for making us children of the light who will from this day forward do what is good and right and true: Help us to expose sin in the workplace and be willing to work on our own relationships with other people in an impartial mannerism. In the precious Name of Jesus I pray. Amen!
Scripture Lesson: "You were once darkness, but now you are light in the Lord. Live as children of light (for the fruit of the light consists in all goodness, righteousness and truth). Ephesians 5:8-9
Click http://www.tgifmasterminds.wordpress.com every Friday for a new post from The Master's servant manger…Me!