Yes, we are all extremely nervous and anxious about the Coronavirus.  BUT, in spite of it all, there is hope.  Not the kind of hope many of us are 'praying' for…like "I hope the restaurants will open soon"; or "I hope that March Madness producers will at least show some re-runs on television"; or "I hope the stock market rallies soon"; or I miss my church congregation and hope we resume services before too long".
Truly, these troubling times are about none of the above.
If you watched the short video above you heard that perhaps these troubling times are actually THE HEAD OF THE HOUSE, JESUS CHRIST, HIMSELF, opening doors for the beautiful feet of His saints that run to carry the good news of the gospel from shore to shore and from region to region and from state to state, to enter in, and deliver God's Word, that will absolutely sustain lives through sickness and health.
Yes, government officials can shut down all types of sporting events, bars, restaurants, work places, churches, etc., in hopes of slowing the spread of the virus.  And we the people can wash our hands, bump elbows, practice social distancing, and hunker down in place.  BUT only God can speak to the wind, regulate the minds of scientists, medical professionals and government officials, hold back the hand of death and extend love, mercy and joy to all those who are calling on the Name of the Lord at this time.
Therefore, you are humbly invited to share with your family, friends and acquaintances this Daily Devotion video which was obtained from Youtube website:  http://www.Ourdailybread.org 
Allow your electronic devices to serve you well and in truth as they enlighten you concerning a God who cares.
Please 'follow' this blog and leave your prayer comments below.  It's time to rise, shine, bend the knee and give God glory.  Amen!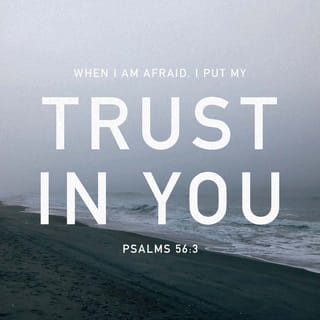 Scripture Lesson:  "When I am afraid, I put my trust in you. In God, whose word I praise— in God I trust and am not afraid. What can mere mortals do to me? " Psalms 56:3-4
Click http://www.tgifmasterminds.com every Friday for a new post from the Master's servant manager…ME!