Click to hear "Love Lifted Me" by Alan Jackson
Come and go with me down memory lane.  I have soooo much to be grateful for.  This morning God reminded me that although I was once young, but now that I am old, I have never seen the righteous forsaken nor my seed begging bread. (Psalm 37:25)
How about you?  Did you wake up this morning with God on your mind?  Did you allow him to have a little talk with you before you started your day?  All I want to know is this,  did you count your blessings this morning.
Well I did!
And because I did, that is…count my blessings…I changed my 'Good morning prayer' to the Lord.  Instead of asking Jesus to bless my family, friends and those He would put in my path today, I implored Him to receive my gratitude for allowing me to be an instrument of His love today.  For trusting me to go forth and to represent Him today.  To seeing fit for my family, friends and others to call me to let me know they feel my prayers and concerns for their wellbeing.  I thanked Him for putting that childhood song in my heart as a reminder of when…
"I was sinking deep in sin, far from the peaceful shore.
Very deeply stained within, sinking to rise no more;
But the Master of the sea heard my despairing cry,
From the waters lifted me, now safe am I.
Love lifted me.  Yes, Agape love lifted me.  When nothing else could help…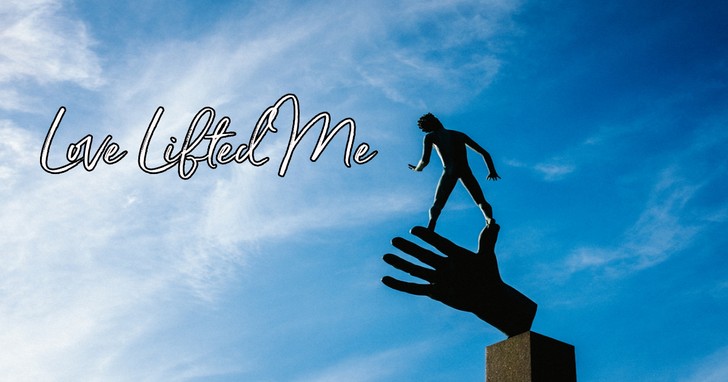 LOVE LIFTED ME"    
  Amen!
So, this morning was my time to reflect, to let go, and to let God do the talking.  He continued by reminding me of how he had snatched me out of moving traffic on a busy highway when my car stalled.  He reminded me of how he had saved my brother from sustaining mortal wounds from the Vietnam war.  He reminded me of how he had consoled my aches and pains during troubling times.  And he reminded me of how he had snatched me from the pulpit area where I was standing on holy ground in the form of a counterfeit Christian…still holding on to unconfessed sins.  (That was when I spared your life, he whispered!)
Don't you know, my Child, that the eyes of the Lord move to and fro throughout the earth that He may strongly support those whose heart is completely His.  You have acted foolishly in (a lot of ways during your lifetime.  And indeed, for a long time you have been at war with your choices.) (The emphasis in parenthesis are mine.) (2 Chronicles 16:9)
Yes, My Lord.  And now, thank you because you have opened my eyes that I may behold wonderful things from Your law.  (Psalm 119:18)
But thanks be to God, He closed our conversational time together with these words:
"For such as be blessed of him (God) shall inherit the earth; and they that be cursed of him shall be cut off. The steps of a good (wo)man are ordered by the LORD: and He delights in his/her way. Though (s)he falls, (s)he shall not be utterly cast down: for the LORD upholds him/her with His hand.  (Psalm 37:22-24)
Scripture Lesson:  Trust in the Lord with all your heart and lean not on your own understanding.  In all your ways acknowledge Him and He shall direct your path.  (Proverbs 3:5-6)
Click http://www.tgifmasterminds.com every Friday for a new post from the Master's servant manager…ME!