In September 2018, I posted a blog entitled "God Provides Instructions On How To Build A Healthy Spiritual Life Support System".  The first component dealt within that post was the discipline of study.  If you would like to refresh your memory concerning that conversation I had with God, please select "September 2018" to the right of this page and scroll through those weekly blogs until you see the title listed above.  Basically, a quick review will help you better connect with this week's blog.
Now, in this week's blog, I would like to continue sharing about how to build a healthy spiritual life support system by once again revisiting my conversation with the Great Physician, who has never lost a case, for our Part 2 spiritual checkup.
So, let's leave the office of "Dr. Discipline of Study" and go down the hall to the office of "Dr. Discipline of Solitude."
The doctor takes our pulse and heart rate and immediately turns as white as a sheet.  He instantly realizes that we are all deficient in the component of Solitude.  He starts his examination with probing questions.  "How often does Jesus stop by your house to prepare a table before you?"  Followed by, "How frequently does He anoint your head with oil?"  (Psalm 23)  Surely, when recalling events of this magnitude you did not trust your memory.  You did write down the dates in your calendar, didn't you?"
The very absence of the ability to regularly recognize an encounter with Jesus Christ is an indictment that we don't understand the power of perfecting the Discipline of Solitude.  It goes without saying, as we walk through the valley of the shadow of death, or putting it another way, as we go through life during distressing times and we can't recognize the chastising presence of our Lord and Savior, we will surely fear evil.  Tell me, who among us does not have problems from time to time in this area?
NOW, AS A BLACK BAPTIST PREACHER WOULD SAY IN A LYRICAL MONOTONE: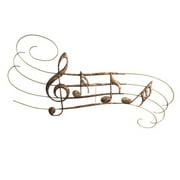 "LET ME-Ah–TAKE YOU-Ah–A LITTLE BIT-Ah–HIGHER." 
Usually a Christian's first conversion to walking by faith is tied to the first component: The Discipline of Study.  With that discipline we learned how necessary it is for new and seasoned believers to stay connected with God's Word, the Holy Bible, while building up their spiritual houses based upon the following scripture in 2nd Tim. 3:16-17:  "All Scripture is God breathed and is useful for teaching, rebuking, correcting and training in righteousness, so that the man (or woman) of God may be thoroughly equipped for every good work."  These verses basically deal with the outer man.
After thoroughly understanding the first conversion/component, you are now ready for the second conversion/component:  The Discipline of Solitude.  This discipline is based on the second most memorized Scripture by Christians which is found in Mark 12:29-31:  "And Jesus answered him, the first of all the commandments is, Hear O Israel:  The Lord our God is one Lord:  And thou shall love the Lord thy God with all thy heart, and with all thy soul, and with all thy mind, and with all thy strength:  this is the first commandment and the second is like, namely this, Thou shalt love thy neighbor as thyself.  There is none other commandment greater than these."  These verses basically deal with the inner man.
So, to completely understand the Discipline of Solitude, let's look at its meaning.  Solitude means being alone, without companions in a remote place from society.  "And in the morning, rising up a great while before day, he (Jesus) went out, and departed into a solitary place, and there prayed." Mark 1:35
Be still and know that I am God!
It is extremely necessary for the believer to include The Discipline of Solitude in their quest towards building a healthy spiritual life support system because this is an opportunity for God to perform a cleansing act in your life.  This is God's time to eradicate 'self-love' from your soul.
THE TRUE STATE OF THE DISCIPLINE OF SOLITUDE REQUIRES THAT IT BE INITIATED BY GOD AND THAT YOU COME INTO IT "EMPTY" AND FREE.
In my conversation with God, He made it quite clear for me that there is a distinct difference between quiet time, meditation time and solitude time.
Quiet time with the Lord often includes verbal as well as non-verbal communications:  audible prayers, devotional readings, singing of hymns, rehearsing of events of the day, etc.  To meditate means to engage in deep thought before prayer.  You are more focused on the attributes of God.  Your brain is highly activated.  Your emotions are heightened.  You may even design a special place in your home and position your body in a certain posture when meditating.  The common thread that binds quiet time with meditation is that you initiated the act.
There was an incident in the Apostle Peter's life when he recognized the need for perfecting the Discipline of Solitude. He needed to get away to a quiet place far from society and companions.  Peter needed his deficiencies pointed out by God.
Peter experienced a rude awakening that what the Lord had prophesied over him had come true.  Peter had denied Him thrice before the cock crowed.  The realization was that because of Peter's mind-set for 'self-preservation' or 'self-love' he had chosen not to stand on the first and second commands of Jesus' words recorded in Mark 12:29-31.  And thus, Peter needed the holy chastising of the Lord. (In this case, just an accusing glance.)  Peter had to get away and to be alone with God to allow God to cleanse him of a virtue that all of us believers have…professing God, but only up to the point of 'self-preservation' or 'self-love'.  Peter's redeeming proclamation was he had to affirm Jesus thrice.  (You've heard that old adage…self-preservation is the first law of nature…..but it is not the first law of God!)
When God calls you to solitude, He puts breaks on every other activity in your life.  This includes your relationship with Him.  Even your spiritual growth is temporarily placed on hold.  God wants to come in and sup with you.  These periods are described as "the dark night of the soul."  These periods usually happen after you have been to the mountain top.  [One of my pastors used to say, you have been to the mountain, now come back down to the valley.]  The purpose of the darkness is not to punish or afflict us.  It is to set us free.  But when this dark period of "rebirth" tries to take its rightful place in the inner man, the outer man tries to kill it. (See Psalm 32.)  Just remember that Jesus Christ has already conquered death, hell and the grave.
Finally, I want you to remember that the fruit of solitude is this:  increased awareness of your surroundings; increased sensitivity for others; increased compassion for all living things; increased appreciation for keeping your mouth shut; and increased respect for those times when you find yourself alone.
No more fear.  You are silently waiting on God Almighty while enjoying the spiritual maturity growth that is taking place within you.  God is building you up through the power and gospel of Jesus Christ for the sake of the brethren, while at the same time washing away self-love,  in order that you might love others for who they are and not for what they say.
The Lord closed our conversation with this question:  Are you ready to lay down your life for a friend even if "friend" not only includes your neighbor BUT me-myself-and I, too?
Scripture Lesson:  Cleanse me with hyssop, and I will be clean; wash me, and I will be whiter than snow.  Let me hear joy and gladness; let the bones you have crushed rejoice.  Hide your face from my sins (including self-love) and blot out my iniquity.  Create in me a pure heart, O God, and renew a steadfast spirit within me. Amen  Psalms 51:7-10
Click http://www.tgifmasterminds.com every Friday for a new post from the Master's servant manager…ME!